Steve Helps, Chief Fire Officer
Steve joined CDDFRS on 1 June 2020 as Deputy Chief Fire Officer.  He is an experienced fire officer and leader, having originally joined Derbyshire Fire & Rescue Service in 1992 as an on-call firefighter. He then moved to Leicestershire FRS in 1994, before returning to Derbyshire FRS in 1998 where he undertook roles as station command, head of training, head of prevention and inclusion and as an inspecting officer.
Steve has a Masters degree in Business from Lincoln University, along with a BSc Hons Degree from the University of Central Lancaster. Steve has completed the Executive Leadership Program and is an active member of the Institute of Fire Engineers.
The married father of two sons joined South Yorkshire FRS in 2014 as head of emergency response. He went on to lead the service's community and business fire safety teams and spearheaded the creation of a joint community safety team with South Yorkshire Police. He also acted as Assistant Chief Fire Officer and head of service delivery.
 
Steve enjoys outdoor pursuits including cycling, running and walking with his border terrier.
Vacant, Deputy Chief Fire Officer
Tony Hope, Deputy Chief Executive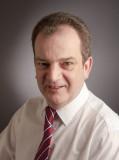 Tony holds the position of Deputy Chief Executive and he also holds the statutory position of Treasurer (Section 151 Officer) to the Fire and Rescue Authority. Tony's role and responsibilities are extensive and integral to the strategic management of the organisation as a whole. He is the key advisor to the Fire and Rescue Authority on all financial matters and his Service responsibilities include strategic and transactional finance, estates, facilities management, ICT, procurement, corporate communications and governance. Tony is also a Director and Company Secretary of the Authority's trading arms, County Durham and Darlington Fire and Rescue CIC and Vital Fire Solutions which were formed to enable trading with the private sector.
Tony is a member of the Chartered Institute of Public Finance and Accountancy (CIPFA)  and his background is in local government having previously worked for Durham County Council and North Tyneside Council before joining County Durham and Darlington Fire Service as Head of Finance in 2011. He has over thirty years of experience working with the fire and rescue service in a finance capacity.
Directors
Sarah Nattrass, Director of Emergency Response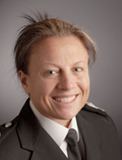 Sarah joined County Durham Fire Brigade in 1994 serving as a retained firefighter at Stanhope fire station for two years before joining the wholetime service in 1996.  Sarah has served her wholetime career in Cumbria Fire Service and Cleveland Fire Brigade before returning to County Durham and Darlington Fire and Rescue Service in 2000.  
She has had a wide and varied career serving at a number of fire stations and within support departments across the service gaining a wide range of operational, managerial and leadership experience. Sarah specialised as the Quality Assurance Manager in Training, Risk Manager, Operations Delivery Manager, Head of Organisational Development and Head of Workforce Development and served as the Assistant Chief Fire Officer for over 4 years.
Sarah is currently a member of the Service Leadership Team with strategic responsibility for  Emergency Response and Resilience which includes all Stations, Command and Control, and Resilience Planning. 
In 2016 Sarah gained a Master of Business Administration (MBA) from Teesside University.
Keith Carruthers, Director of Community Risk Management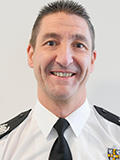 Keith began his fire and rescue service career in Northumberland in 1996, transferring to Tyne and Wear in 2001 and to County Durham and Darlington in 2019.
He has had a wide and varied career serving in a number of roles gaining a wide range of operational, managerial and leadership experience. He has managed prevention, arson reduction, learning and organisational development, district management, emergency response and resilience, health and safety, business continuity and organisational assurance. In his current role he leads Community Risk Management which includes Business Fire Safety; Community Safety; Arson Reduction, and Assets and Assurance.
He has contributed to the development of strategy, organisational reviews, operational policy and procedures, and coordination of large multi-agency training exercises.
He was seconded to Her Majesty's Inspectorate of Constabulary and Fire and Rescue Services as a Service Liaison Lead. In this role Keith led inspections of Fire and Rescue Services, on behalf of the public, assessing and reporting on the services' efficiency, effectiveness and leadership.
He is a Member of the Institute of Fire Engineers, holds a Postgraduate Diploma in Management Studies and a BSC Honours in Mathematics. He is married with two grown up children
Katherine Metcalfe, Director of People and Organisational Development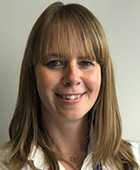 Katherine joined the Service as a Human Resources Officer in 2007. She started her career in manufacturing as part of her degree programme, moving to retail, the NHS and then the charity sector working in various human resources roles gaining a broad range of experience. 
Katherine's portfolio as Director of People and Organisational Development, includes human resources, organisational development, health and wellbeing, communications, governance, project assurance and workforce planning. She also manages apprenticeships where the Service has been recognised externally for its innovative firefighter apprenticeship programme.
Katherine graduated from University of Sunderland in 2005 with a BA (hons) in Human Resource Management and is a chartered member of the Chartered Institute of Personnel Development (CIPD) and holds a CIPD level 7 Diploma in Human Resource Management. 
Keith Lazzari, Director of Corporate Resources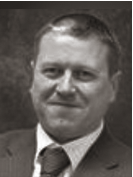 Keith joined the service in 2006 after an earlier career in ICT followed by 17 years working in senior manufacturing management with Nestlé and latterly as a manufacturing improvement consultant with Young's Bluecrest Seafood in Humberside.  Being a trained lean practitioner and with a track record of delivering efficiency and performance improvement, Keith initially joined the service to develop early performance management initiatives and established the service's Business Improvement Team during the early years of service transformation.
Keith's portfolio as Director of Corporate Resources includes ICT infrastructure and support, information services, health and safety, financial services and estates and facilities management.  Keith is also the service lead for engagement with the Home Office in connection with the Emergency Services Mobile Communications Programme.
Keith holds a degree in Business Management and completed a degree in Leadership and Performance Coaching in 2009, both with the University of Northumbria.  More recently, Keith successfully completed the Executive Leadership Programme in 2017 delivered by Warwick University.