On average over 2500 people each year are injured or killed nationally by electrical fires in the home. Electricity is a major cause of fire in the home whether by accident or by electrical faults. Use the calculator below to ensure you are not overloading your sockets and follow these simple guides for your safety.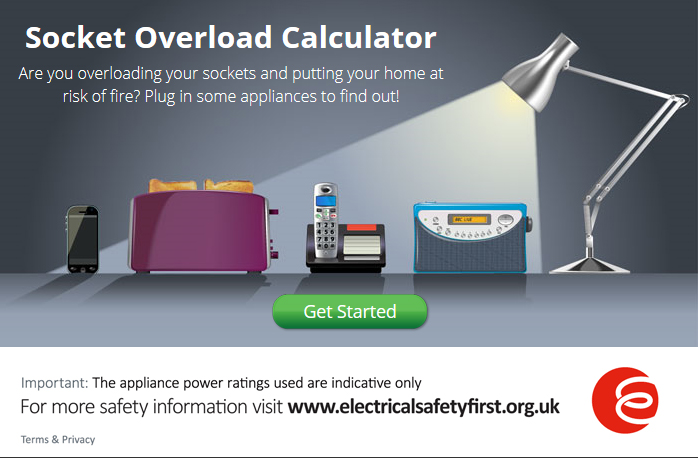 Go to the electricalsafetyfirst website and try the calculator http://www.twothirtyvolts.org.uk/socket-overload/
DO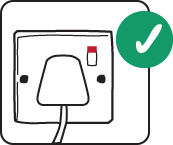 Check that plugs and leads are safe. If you see loose wires, scorch marks or other damage, get a new plug and lead. Ask someone straight away if you are not sure or need help.
The fire service recommend that you only put 1 plug in each wall socket.
Unplug things like toasters, lamps and hairdryers when you are not using them. If you leave them plugged in they could start a fire.
Unplug your electric blanket before you go to bed. When you are not using it, keep it flat or rolled up, not folded.
Put heaters in a safe place where they will not be knocked over, like against a wall.
DO NOT

Do not put leads under carpets or mats. This can start a fire and you cannot see if the lead is damaged.
Do not dry clothes on a heater.
Do not put heaters near curtains or furniture.
Do not put lamps near curtains.
Flexes and Plugs
Check manufactures instructions to see if they are designed to be left on at all times otherwise always unplug the appliance after use.
Remove plugs carefully, do not remove by pulling the flex.
Do not overload the socket by using several adapters, use good quality adapters that are individually fused.
When buying new equipment ensure that it has the CE marked. This means that it has been tested and approved.
Ensure there is only 1 plug in each wall socket. Are plugs and leads safe? Look out for loose wires and/or scorch marks.
Electric Blankets
Many fires and deaths can be caused by electric blankets being left switched on and not following the marked instructions.
Under-blankets should always be tied flat to the bed and switched off before going to bed unless they are specifically designed to stay on, refer to the manufacturer instructions.
The blankets should not be folded or allowed to get damp.
Once out of guarantee they should be checked every year.
Always make sure the electric blanket conforms to the British standard.
Heaters
When purchasing portable electric heaters, the fire service recommends oil filled portable heaters.
Heating appliances can cause fires and burns if positioned too close to a person or, if something or someone falls onto them.
Heaters should be placed in a safe position where they cannot be knocked over, away from furniture and soft furnishings.
Be careful nothing can fall on to them, such as clothes, books etc.
Always have a guard to prevent children, or pets, going to close to t he fire, make sure the guard fits correctly.
Portable heaters should never be positioned by beds drying clothes etc.
Cookers
Always ensure that sauce pans are in a safe position on the cooker.
Pan handles should not stick over the edge as a passer-by could knock them off.
Pan handles should not be left over switched on rings as they will heat-up and burn anyone attempting to move them.
Never leave pans unattended and be especially careful using frying or chip pans.
Flexes and tea towels should be kept well away from cooker tops.
Ensure that the oven is turned off after use.

View the Fire Kills document on "Electrical Safety" PDF.
Safety plan
Do you and everyone you live with know your safety plan?

View the Fire Kills document on "How to plan your escape" PDF.
Ask someone for help if you are not sure what to do.
Before you go to bed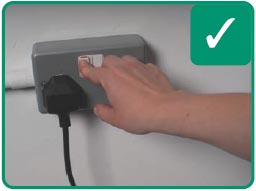 You are much more likely to be hurt in a fire at night. You or someone you live with should go through this checklist every night before bed.
Unplug all electrical things except things like the fridge and freezer, which should stay on all night.
Check that the cooker is turned off.
Make sure that the washing machine, tumble dryer and dishwasher are switched off.
Check that candles are not left burning.
Switch off heaters.
Make sure that cigarettes are put out properly.
Check that door and window keys are in the right place.
Check that your escape routes are clear.
Close all doors. This will help stop a fire spreading.
For further advice on Fire Safety in the home, please call our Community Safety team on: 0345 2234221
View more publications which contain additional fire safety information here.
Residual Current Device (RCD)
An RCD (residual current device) is a life-saving device which is designed to prevent you from getting a fatal electric shock if you touch something live, such as a bare wire.  It provides a level of protection that ordinary fuses or circuit-breakers cannot provide.  RCD protection is particularly important when using electrical equipment outdoors.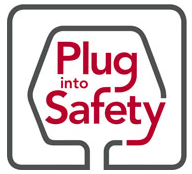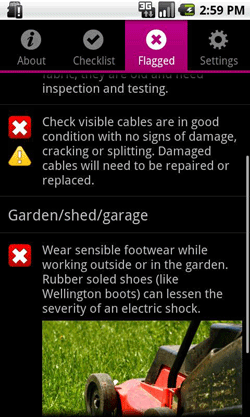 Electrical Safety Council Smartphone App
The Electrical Safety Council has produced an App which takes you through a quick, visual check of your home to ensure it's electrically safe.  The App highlights potential dangers in each room and explains how to resolve simple, non-technical problems.  Where more serious electrical issues are flagged, people are advised to use a registered electrician.  Find the App in your device's app store.
For more information on electrical fire safety visit:
Electrical Safety Council website
Direct Gov website
Electrical safety