Image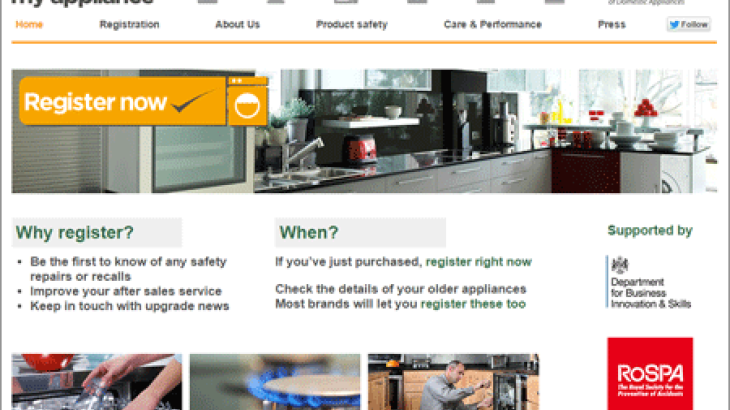 Did you know that by registering your oven, fridge or washing machine you could receive vital information about free product safety repairs?
To make it easy for the public to register appliances, the Association of Manufacturers of Domestic Appliances (AMDEA) has created a special website.
As part of the Fire Kills Campaign, County Durham and Darlington Fire and Rescue Service is helping to raise awareness of why it is important for people to register their appliances. Although safety recalls on large white goods are rare, if a problem arises it is crucial that homes with the affected models can be contacted quickly and particularly that older, vulnerable, owners are not left off the radar. Why not take a few minutes to visit the website www.registermyappliance.org.uk and register today?