Image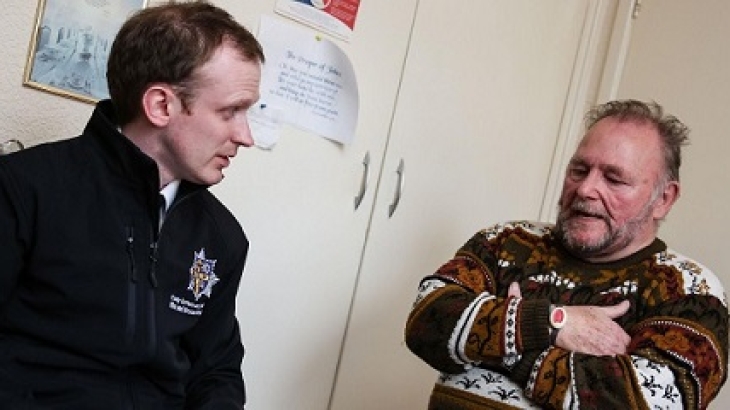 Safeguarding is everyone's responsibility and all staff who, during the course of their employment, have direct or indirect contact with children and families and vulnerable adults or who have access to information about them, have a responsibility to safeguard and promote the welfare of children and vulnerable adults.
There is a duty on organisations to make appropriate arrangements to safeguard and promote the welfare of children and vulnerable adults. Also government guidance makes it clear that it is a shared responsibility, and depends upon effective joint working between agencies and professionals that have different roles and expertise.
What is safeguarding?
The Government has defined the term 'safeguarding' as:
"The process of protecting children and vulnerable adults from abuse or neglect, preventing impairment of their health and development, and ensuring they are living in circumstances consistent with the provision of safe and effective care that enables them to have optimum life chances."
The Care Act 2014 (as amended) identifies categories of abuse which should be reported under safeguarding for vulnerable adults and children, these are:
Physical
includes assault, hitting, slapping, pushing, misuse of medication, restraint or inappropriate physical sanctions.
Sexual
includes forcing someone to take part in any sexual act they haven't consented to or do not understand: including rape, sexual harassment, sexual teasing or innuendo, subjection to pornography or  having to witness sexual acts, indecent exposure, sexual assault or inappropriate looking or touching.
Psychological
including emotional abuse, threats of harm or abandonment, deprivation of contact, humiliation, blaming, controlling, intimidation, coercion, harassment, verbal abuse, isolation, cyber bullying, unreasonable and unjustified withdrawal of services or support network.
Financial or material
including theft, fraud, internet scamming, coercion in relation to financial affairs and property and misuse of money, possessions or  benefits.
Neglect and acts of omission
not giving the help, support or treatment needed including ignoring medical or physical care needs, failure to provide access to services and withholding the necessities of life.
Discriminatory
including forms of harassment, slurs or similar treatment because of race, gender and gender identity, age, disability, sexual orientation and religion.
Organisational or institutional abuse
including neglect and poor practices within an institution or specific care settings like a hospital or care home.  This may range from isolated incidents to continued ill-treatment.
Modern Slavery
includes slavery, human trafficking, forced labour and domestic servitude.  Victims are often coerced, deceived and forced into a life of abuse, servitude and inhumane treatment.
Domestic Violence
includes psychological, physical, sexual, financial, emotional and  so called "honour violence".
Self-neglect
neglecting to care for ones personal hygiene, health or surrounding and including behaviour such as hoarding.
County Durham and Darlington Fire and Rescue Service's commitment to safeguarding
County Durham and Darlington Fire and Rescue Service is committed to protecting and supporting vulnerable people including children, young people or adults.
The Service not only recognises, and responds to, the risk from fire, road traffic collisions and other life threatening scenarios but across a broader range of themes associated with those who may be at risk from harm.
In accordance with its legal responsibilities, partnership arrangements and data sharing protocols share information to assist action by other agencies where the safeguarding of the vulnerable person is outside the scope and capabilities of the Service.
Concerns or support
If you have any concerns and would like support with any issues - the following organisations can offer help and advice:
Child Exploitation and Online Protection Centre
Reporting Abuse
County Durham Safeguarding Adults
County Durham Safeguarding Children
Darlington Borough Council Safeguarding Adults