Being the best
Being the best is our internal branding, designed to sum up how all staff should approach their day to day business to be the best performing fire and rescue service in the UK.
It is the mechanism for bringing to life the service's vision, values, behaviours and strategic priorities.
Most importantly, it defines what we are about as an organisation, what's important to us and how we should all go about our day to day business as members of CDDFRS.
How well people are demonstrating these behaviours as part of their day to day job are assessed in the appraisal system. 
View the service being the best booklet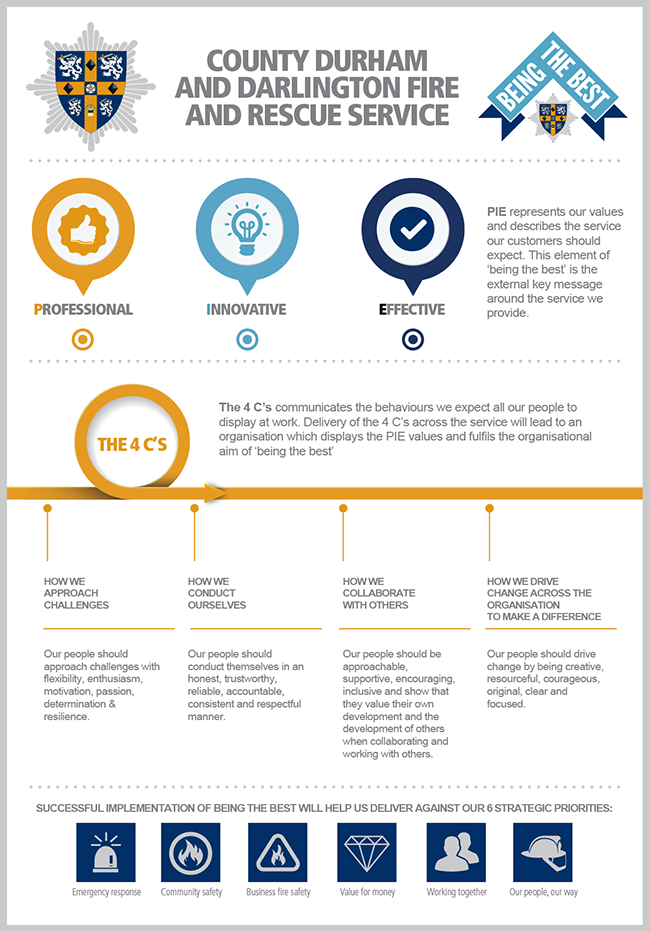 For a larger view click Our values and behaviours infographic [PDF]