Image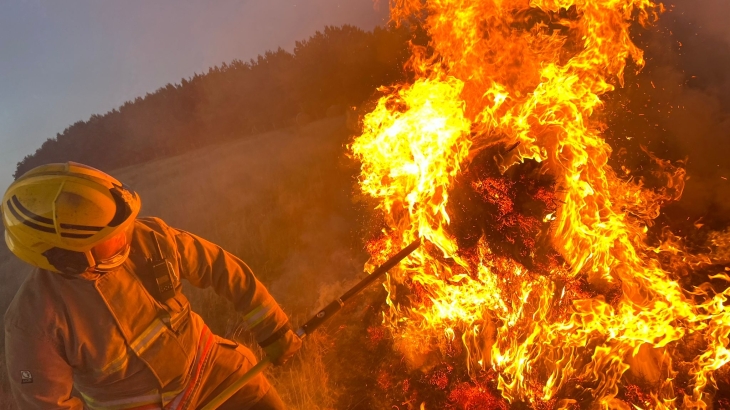 County Durham and Darlington Fire and Rescue Service (CDDFRS) have thanked the public after a fall in incidents across the bonfire period.
Always, one of the busiest weekends of the year, CDDFRS responded to approximately 42 Bonfires, 79 fires in the open, this was in amongst a total of 123 incidents over the three-day period.
It was in the extended period leading up to Bonfire night where the service saw the most significant decrease. From 25th October to 7th November 2022 the service responded to a total of 239 incidents compared to 375 incidents in the same period last year.
Emergency Response Group Manager, Phil Innis, commented: "Bonfire weekend is always extremely busy for our crews and our control room; however, it is encouraging that our residents enjoyed the celebrations safely and sensibly.
"I would like to take this opportunity to say how proud I am of our dedicated firefighters and control room operators who come to work every day to protect the communities of County Durham and Darlington."
Up to the summer break, 10,400 children and young people participated in arson reduction workshops, delivered by CDDFRS' Arson Reduction Team as well as fire crews working tirelessly in the lead up to the Bonfire period visiting schools and speaking to as many school children as possible about the dangers of deliberate fire setting.
Community Safety and Arson Reduction Manager, Lee Aspery, said: "We have heavily invested in arson reduction over the last twelve months, over the summer our Arson Reduction and Community Safety Teams, have worked alongside our Fire Crews delivering challenge sessions with youth groups and school children as well as social media campaigns, with the aim of keep as many people as safe as possible and reducing demand on the service.
"We also work very closely with Durham Constabulary, Durham County Council and Darlington Borough Council to ensure our joint working minimises the impact of Bonfire Night on our communities
"We would like to thank the public for enjoying the Bonfire weekend in a safely by attending the community events and respecting the valuable time and resources of the emergency services."
Thankfully we have had no reports of attacks on our firefighters during the bonfire weekend period.
Image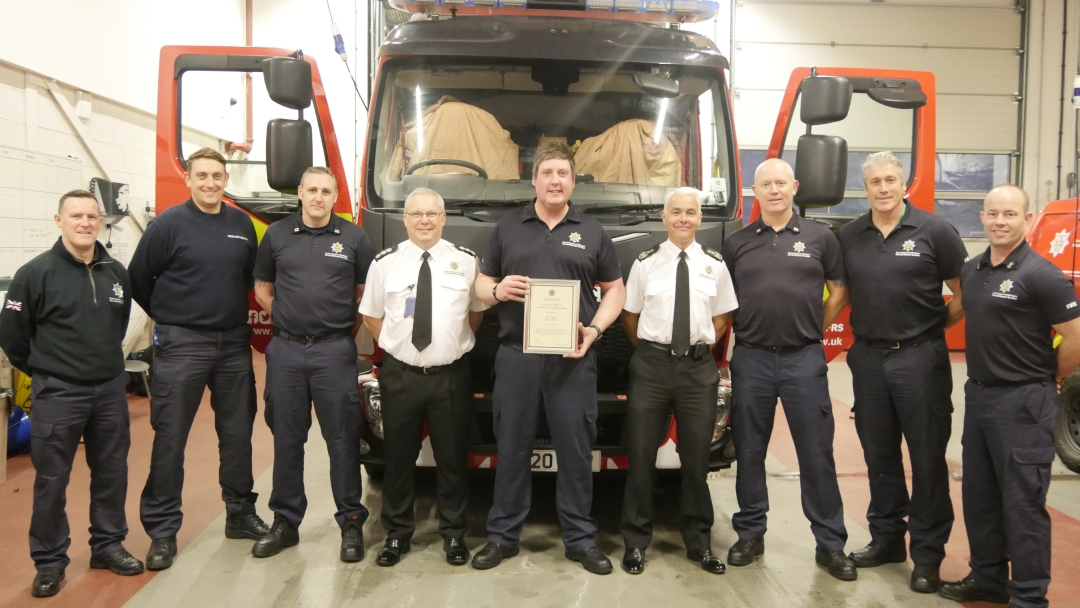 Around this time last year, Durham Reds responded to a Special Service incident in Durham City Centre, which involved a man wanting to end his life.
 
 Our crews...
Image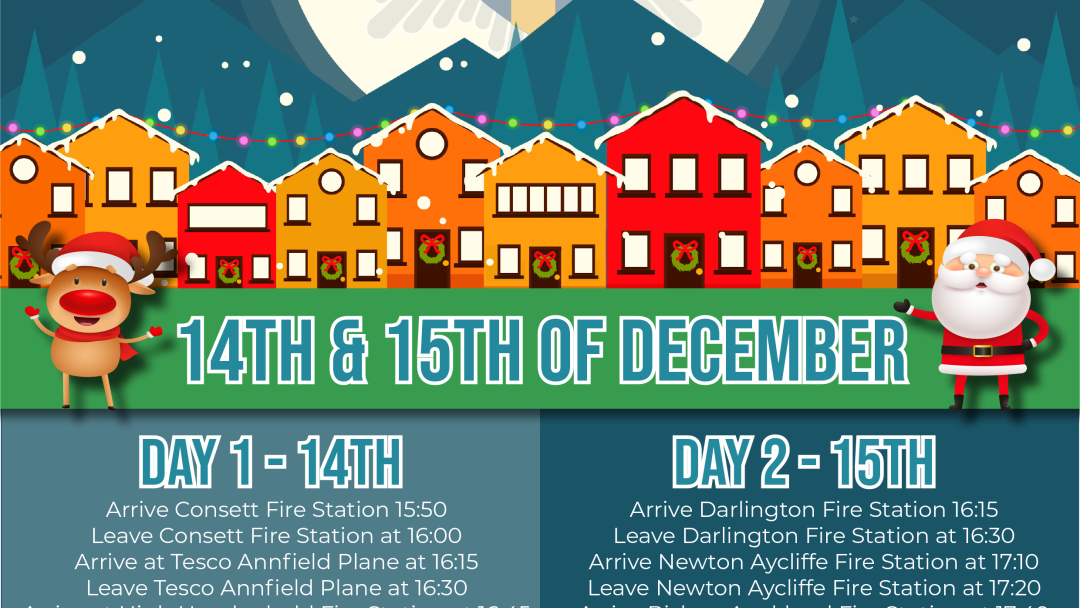 Come along and meet our crews and Santa