Image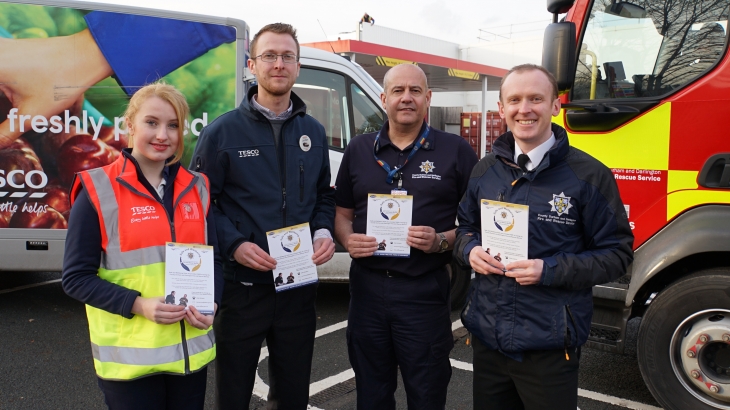 Members of the community will be made safer thanks to Tesco Extra, based at Dragonville Industrial Estate in Durham, who are helping County Durham and Darlington Fire and Rescue Service (CDDFRS) to promote their Safe and Wellbeing Visits.  
CDDFRS are working in partnership with the Dragonville Store by providing information leaflets promoting their Safe and Wellbeing Service. Tesco will include these leaflets in each home delivery they make, to encourage their customers to book a Safe and Wellbeing Visit.  
Safe and Wellbeing Visits are offered by the fire service to every household in County Durham and Darlington. They are completely free and provide a bespoke service delivered in the homes of residents by fire crews. The crew identify potential fire hazards, provide fire safety advice and supply and fit smoke alarms for free. If required, the visits also offer the opportunity for residents to be referred to partner agencies for health issues.  
The idea was originally thought of by Watch Manager Andy Bennett, based at Durham fire station. He said "I saw a Tesco home delivery van delivering someone's online shop, when the idea occurred to me. I approached the manager at the Durham store and explained the Safe and Wellbeing Visits that we offer, who was more than happy to help.
"Our safe and wellbeing visits are an essential tool in preventing fires occurring in the first place and ultimately they make the homes in our community a safer".
Tesco will start including the leaflets in every home delivery from December and will run over the next 6 months.
Jason King, Store Manager at the Tesco Extra store said ""As the Store Manager of Tesco Durham Extra, I am proud to be able to use our scale for good to support the great work of the County Durham and Darlington Fire and Rescue Service with their Safe and Wellbeing campaign.
"We strive as a company to work at the heart of every community and I personally feel by supporting this campaign we are demonstrating our passion for this. We will be working in partnership to communicate the importance of having a working smoke alarm to our Tesco.com customers at an important time of the year".
If you would like to book a Safe and Wellbeing Visit with CDDFRS, call their community safety team who will arrange a convenient appointment for the crew from your local fire station to visit. Call 0191 916 0217 or 0191 916 0214 or email csenquiries@ddfire.gov.uk
Image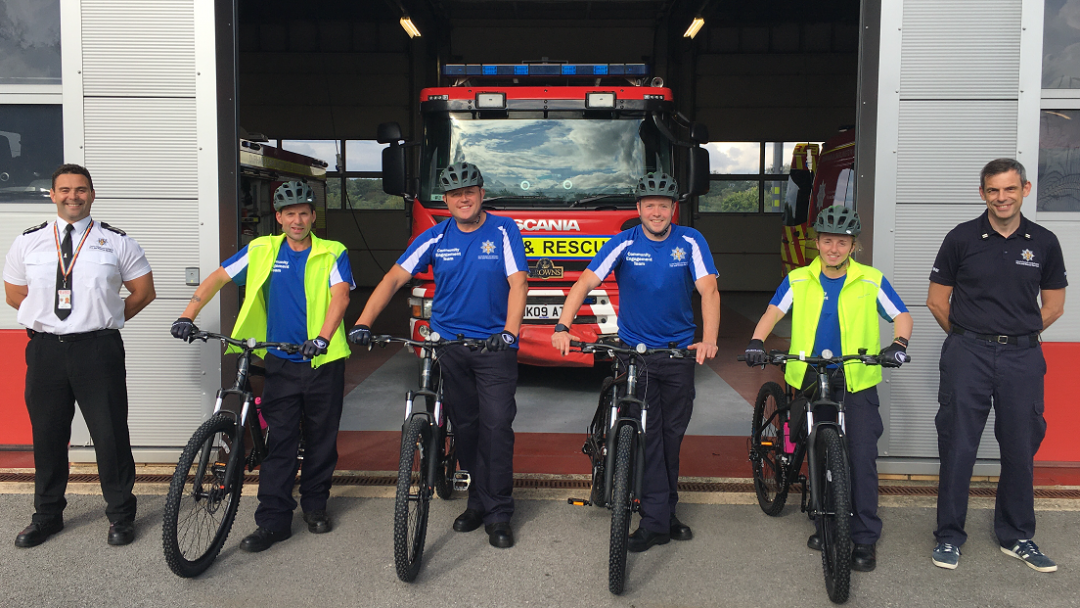 Meet our new Community Engagement Team who are based at Bishop Auckland Fire Station! 
 
 If you're in the area you may see them over the summer months, engaging...
Image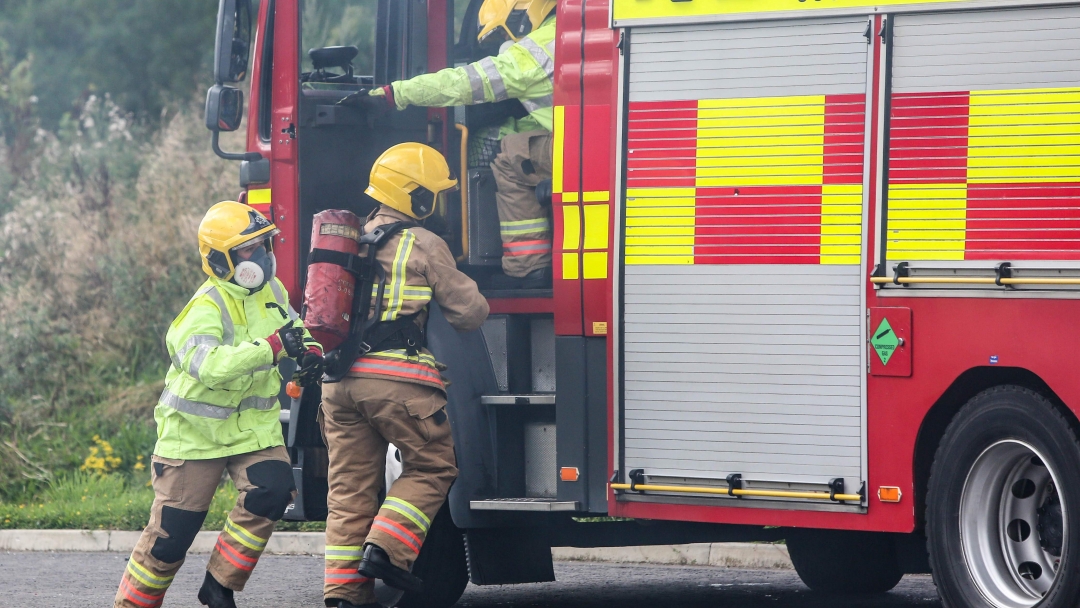 The number of house fires in County Durham and Darlington have continued a downward trend, despite people spending more time at home. County Durham and Darlington Fire and Rescue Service's (CDDFRS) latest figures reveal that in the twelve months to April 2021, the service attended 219 house fires down from 228 in the previous twelve months, with records ten years ago showing almost 300 house fires per year.  This is especially encouraging news as the vast majority of people have been required to spend more time at home for work and social purposes due to the Covid-19 pandemic.