Image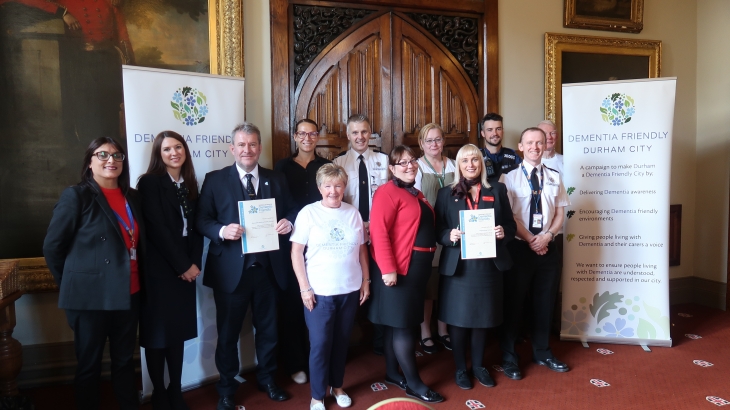 As part of the Dementia Friendly Durham City scheme, representatives from a further seven businesses and organisations have been awarded with certificates, at a special celebration held at the Town Hall, in recognition of their achievements in working to make Durham City more accessible for people living with Dementia.
Sweety Sahani, Principal Private Secretary to PCVC Ron Hogg, presented the awards at a special ceremony to businesses and organisations including The Riverwalk, Newcastle, Building Society, Virgin Money, St Cuthbert Hospice, The Gala Theatre, Wade Optician and Durham City NPT.
These organisations join the initial seven organisations, who in April of this year, pledged to work towards becoming more 'Dementia Friendly', including HM Passport Office, Leeds Building Society, Durham City Library, Durham City Smiles, Durham Cathedral, Ping Pong Parlour and Bean Social. There are now 14 'Dementia Friendly' businesses and organisations in Durham City.
The Dementia Friendly Durham City scheme officially launched during Dementia Action Week May in 2018, with the purpose of putting actions in place to make Durham City more 'Dementia Friendly'.  The scheme, which involves businesses and organisations across Durham City working together, aims to raise awareness of the condition while making the City accessible to as many people as possible, so that people living with Dementia together with their family, friends and carers can experience and enjoy all that Durham has to offer in a safe, secure and welcoming environment.
Commenting on the scheme, Sweety Sahani, Principal Private Secretary to PCVC Ron Hogg, said: "The PCVC office is proud to support this initiative. It's important that people living with dementia and their carers have a voice and are valued in their community. We need to ensure they don't become socially isolated  and by making Durham a Dementia Friendly City, hopefully this will encourage them to continue to visit our City in the knowledge that they'll be fully supported by local businesses and the City police."
Since its inception, the Dementia Friendly Durham City scheme has also been working closely with people living with Dementia and their carers across the County, to ensure that it continues to be fit for purpose and meets the needs of people living with the degenerative brain condition.
Mark Henderson, from County Durham and Darlington Fire & Rescue and Chair of Dementia Friendly Durham City, said: "It's great to see more organisations coming on board and working towards being Dementia Friendly. This is our second event in this long-term project, and we look forward to working with others to make Durham a truly Dementia Friendly City"
During the Dementia Friends sessions, held in collaboration with Durham Business Improvement District (Durham BID), businesses and organisations learn how to make their premises more accessible to those living with Dementia, while upskilling members of staff to help recognise customers who may be suffering with memory issues and therefore need a little more support. To date, businesses and organisations have learned that making small changes can have a significant impact, like displaying a coin chart by the tills or clearly signposting exist points from within their premises.
Adam Deathe, Business Engagement Manager at Durham BID, concluded: "Research from the Alzheimer's Society shows that 83% of people with memory problems have switched their shopping habits to places that are more accessible.
"In helping Durham to become more Dementia Friendly, it will enable businesses to retain customers and attract new ones too, while providing a supportive and inclusive environment in Durham for those living with Dementia. We're delighted to be involved with and offer our support to such a worthwhile scheme."
For more information about the Dementia Friends sessions as part of the Durham City Dementia Friendly scheme, email: ambassador@durhambid.co.uk
Image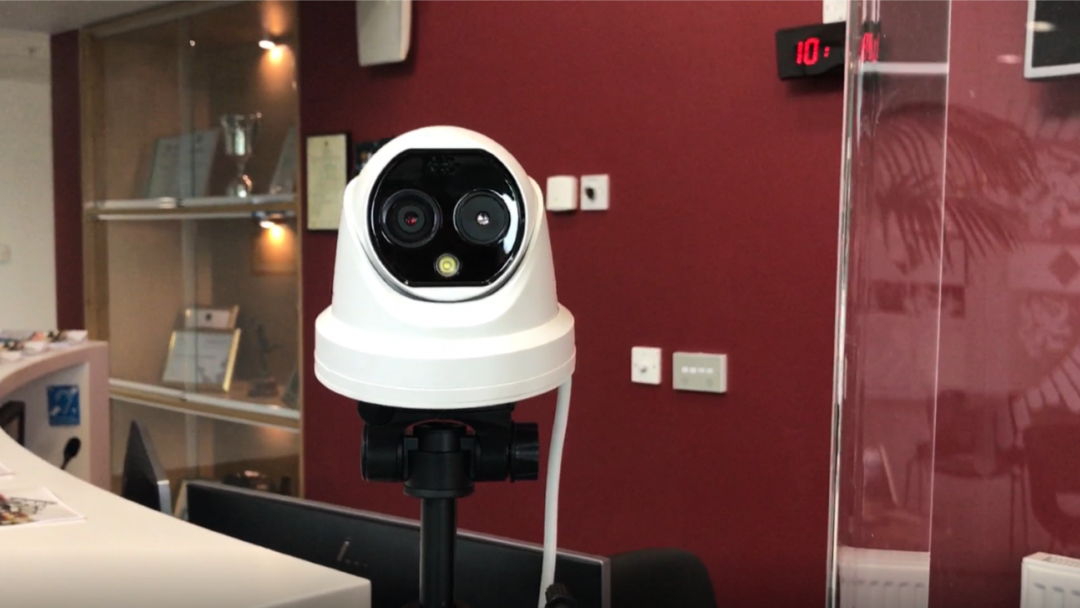 County Durham and Darlington Fire and Rescue Service (CDDFRS) are excited to announce the installation of innovative thermal detection technology at its Service Training Centre in Bowburn, to...
Image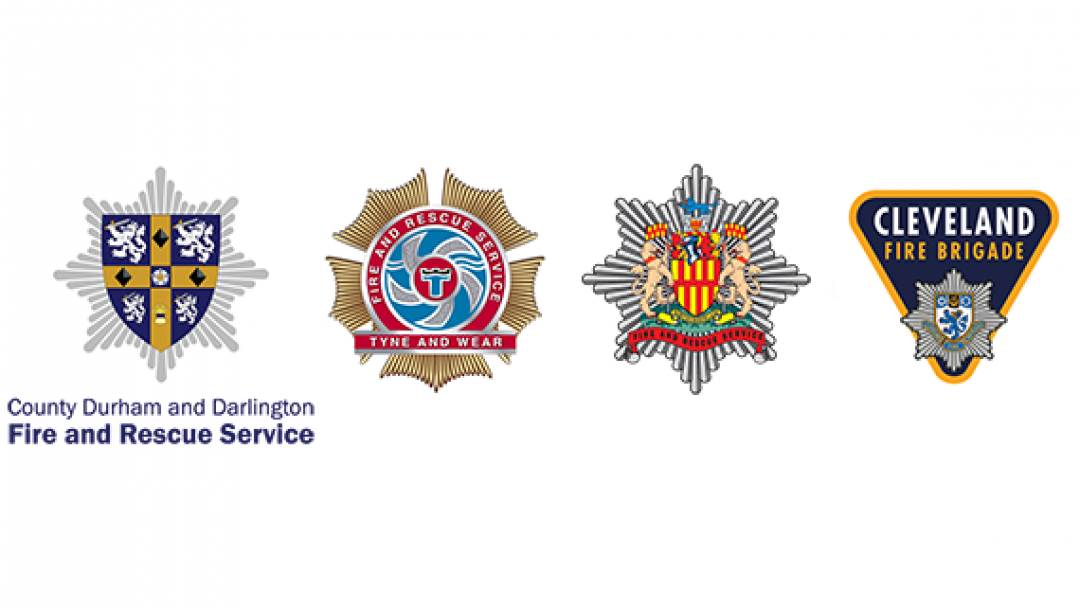 Our regional Fire Safety Managers have put together a presentation for businesses re-opening from lockdown. The video offers important fire safety advice and guidance to all business owners...