Image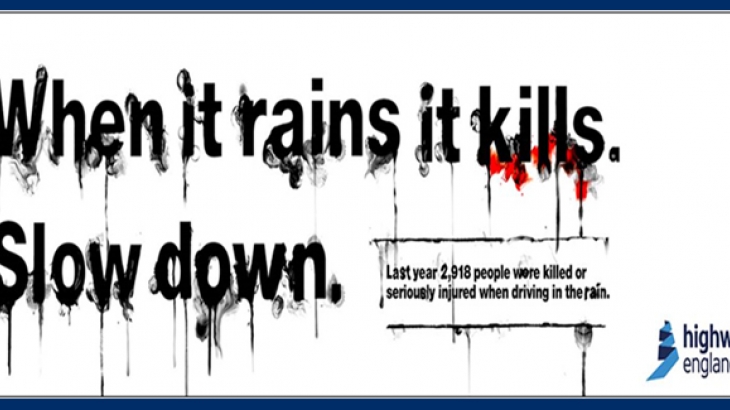 Highways England has started a new safety campaign about driving in poor weather conditions, focussing specifically on the dangers of driving too fast in the rain. In the winter months public attention is often drawn towards the travel disruption that can be caused by snow and ice, but the greater dangers of rain, wet roads and reduced visibility are often overlooked.
Accident statistics show that:
around 85% of road traffic accidents in bad weather take place in the rain
there are almost a hundred times more road deaths in rain compared to snow and ice
last year 2,918 people were killed or seriously injured as a results of road accidents in the rain
Highways England's research have found that this danger is underestimated by many drivers because they consider rain in this country to be normal weather, so are less likely to adjust their driving as a result. This campaign is aiming to change that perception and encourage people to slow down when driving in the rain.