Image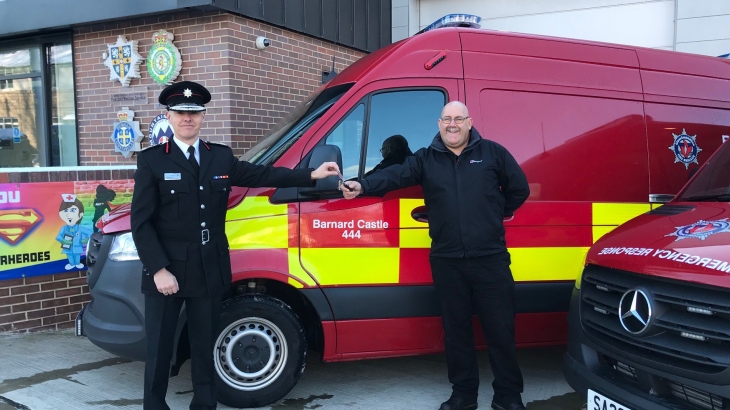 County Durham and Darlington Fire and Rescue Service (CDDFRS) have, this week, handed over two new emergency response vehicles to GlaxoSmithKline (GSK) following a full refit by the service's Technical Service's department.
The two Mercedes Sprinter vans were purchased by GSK last year, who subsequently commissioned CDDFRS' trading arm Vital Fire Solutions (VFS) to convert the vans into fully equipped emergency response vehicles, one of which will be stationed at their Barnard Castle site and the other at their sister site in Ulverston, Cumbria. These are the second and third vehicles that have been prepared by the CDDFRS' Technical Service Centre on behalf of GSK and is part of a long running partnership between the healthcare company and the fire service.  
GSK has, for many years been at the heart of the community in Barnard Castle and many of its employees are also CDDFRS on-call firefighters, dedicating much of their spare time to their local community.  
Colin Burns, GSK's Fire Station First Line Leader, commented: "This was a slightly different project to work that we have undertaken with CDDFRS in previous years, as we collaborated with our sister site at Ulverston (Cumbria) as part of the procurement process purchasing two identical vehicles."  
"There has been a tremendous amount of communication and effort gone into the design of these vehicles. Whilst both vehicles look the same on the exterior, however, they are both different on the interior due to different site risks and use at their respective sites." 
The vehicles have undergone a bespoke conversion, designed around operator safety, ergonomics and practicality, utilising state of the art audible and visual warning systems, robust racking for equipment and breathing apparatus. The vehicles benefit from complex charging systems designed to ensure the vehicle and equipment carried is ready to respond at a moment's notice.  
Colin continues: "I am really pleased with the high standard of workmanship and the end product. On behalf of GSK Emergency Response, I wish to thank the extended team who completed the challenging task of this project. These vehicles will ensure that both sites are able to respond to a range of incidents for a number of years ahead." 
County Durham and Darlington Fire and Rescue Service, Chief Fire Officer, Stuart Errington, said: "I am delighted that the service and VFS has been able to assist with delivering GSK's emergency response through these bespoke, high-tech vehicles at two of their sites. This project has showcased the incredible knowledge and expertise of our technical fleet services team, something I am extremely proud of. 
"These vehicles offer the very best cutting-edge equipment ensuring the safety of not only GSK employees but also the crews that will potentially response to an incident at either of the sites." 
Image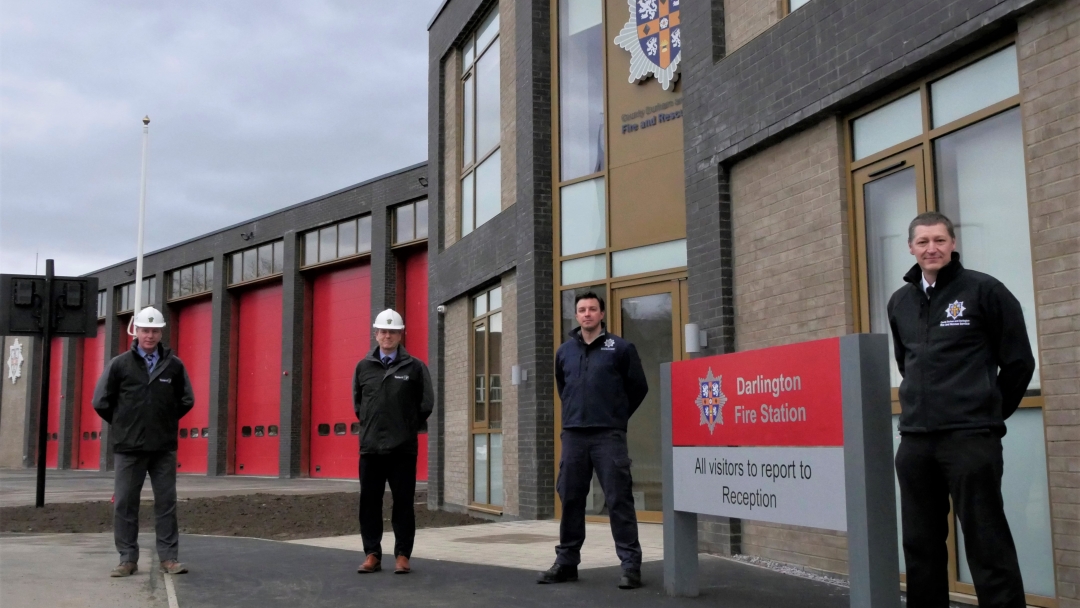 Yesterday, (Monday 22nd February) we seen County Durham and Darlington Fire and Rescue Service's (CDDFRS) firefighters move into a brand-new fire station which is located in the heart...
📣 HAVE YOUR SAY 📣 Today we are launching our annual public consultation on the plans we have for the service for 2021-2024. ✅ We want to hear your views to help us make decisions on how we use our resources to prevent and respond to emergencies in the future. Click here for the links to the service plan and consultation